Les Wong
Vice President, Global Regulatory Affairs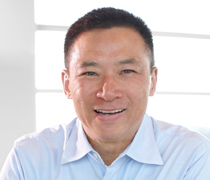 Les Wong is currently Vice President of Global Regulatory Affairs. Les's primary objective is to support the ideation, development, and scientific substantiation for Shaklee nutritional products that are safe and effective and provide high value to the end-user.
To accomplish these objectives, the Health Sciences Department under his direction is functionally responsible for:
Assessment of the scientific literature and networking with the scientific community to help identify new product concepts, functional ingredients, emerging health issues, and corresponding target populations;
Conducting and coordinating research on potential new and existing Shaklee products in order to assess safety and efficacy;
Developing diversified health content for use within other departmental areas and in the field; and
Providing scientifically sound support and substantiation for marketing claims used in Shaklee product labeling and collateral materials.
Les has been with the company for over 25 years and has held such positions as Nutritionist, Health Sciences Project Manager, Director, International Technical and Regulatory Affairs, and more recently Director, Business Development at former Shaklee sister company start-up INOBYS, Ltd., where he successfully helped develop and launch FRULATTE Meal Replacement Smoothies outside of the MLM distribution channel.
Throughout his career, Les has demonstrated professional and more specifically scientific expertise in the areas of food, beverage, and dietary supplement product research, development, and commercialization. He remains deeply committed to the highest standards of safety, product performance, scientific integrity, and uncompromising ethics. Les received his Bachelor of Science degree in Food, Nutrition and Dietetics from the University of California at Berkeley. (Go Bears!)