Dr. Laurel Fisher, Ph.D.
Senior Director of Research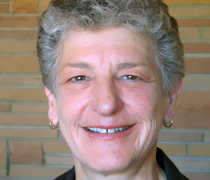 As Senior Director of Research, Laurel leads efforts to create nutritional ingredients, technologies and product formulations that are safe, effective and unique (exclusive to Shaklee). This includes early stage product ideation and concept development, designing laboratory and clinical studies and reviewing the scientific literature to develop and substantiate product claims and safety, and assisting with intellectual property strategy and patent application preparation and prosecution. Laurel's overall goal is to translate ongoing scientific discoveries occurring in laboratories throughout the world into new and unlimited opportunities for creating evidence-based Shaklee products.
Prior to joining Shaklee, Laurel was a professor of physiology, pharmacology and neuroscience at the University of Arizona College of Medicine and the Ohio State University College of Medicine; throughout her academic career, she was continuously funded by the National Institutes of Health, the National Science Foundation and private research foundations. She received numerous research awards including the National Science Foundation Presidential Young Investigator Award and the American Heart Association Established Investigatorship.
Laurel received an S.B. in Life Sciences and a Ph.D. in Neural and Endocrine Regulation, both from the Massachusetts Institute of Technology and conducted her postdoctoral research at the Salk Institute. She has published 135 scientific papers and abstracts and is an inventor on three Shaklee patents. Laurel maintains active membership in multiple scientific organizations including the Society for Neuroscience, the Endocrine Society, the American Physiological Society, and the American Society for Nutrition.