Dr. Francis Lau, Ph.D., FACN
Senior Research Scientist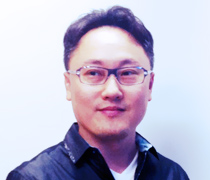 Dr. Francis Lau oversees new product research and development projects based on cutting-edge science, with heavy ownership in early stage new product development process. He also coordinates and oversees the review of research data and the dissemination of scientific findings.
Francis comes to Shaklee with more than 15 years of experience in biochemistry and nutrition research. He has authored more than 100 peer-reviewed scientific papers, book chapters, conference abstracts; and two books on nutraceuticals in human health. He is the inventor of several patents.
Prior to joining Shaklee, Francis held key positions in research and development at InterHealth Nutraceuticals, USDA Human Nutrition Research Center on Aging, NIH Institute of Mental Health, and the University of Houston.
Francis holds a Ph.D. in Neuroscience and Toxicology from Texas A&M University; M.S. degrees in Biochemistry from University of San Francisco and Computer Information Systems from University of Houston; and a BSc in Biochemistry from University of Alberta.
Francis is a fellow of the American College of Nutrition and he is an active member of many professional societies including the American College of Nutrition, American Diabetes Association, American Society for Nutrition, Academy of Nutrition and Dietetics, American Aging Association, the Obesity Society, and Society of Toxicology.