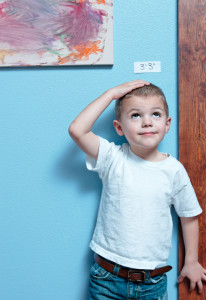 Establishing healthful eating habits early in life begins with parents and caregivers of young children simply introducing and making available nutritious foods. Nourishing food choices should be available at all meals and snack times that include a variety of good foods, including fresh fruits and vegetables, whole-grain breads and cereals, legumes, low-fat or nonfat dairy products, poultry, lean meats, and fish that are rich in omega-3 fatty acids.
Another aspect of healthy eating is to eliminate or at least minimize unhealthful choices. Fast food tends to be high in saturated fats, calories, sugar, and salt, and negligible in vitamins, minerals, and fiber. Children today are consuming sodas and sweetened juice drinks far more frequently than milk and water—with the result being the over-consumption of high-fructose corn syrup and a rising incidence of childhood and teen obesity.
Fostering healthful eating habits also means setting a good example. Practicing the same healthful eating habits you preach for your children is one of the strongest learning tools a parent can offer to a child. In addition, parents should strive to make more time to eat meals at home together as family, engage children in meal planning and food preparation, introduce new foods or recipes on a regular basis, ensure the availability of nutritious snacks, and help children make intelligent food choices when eating out. These good habits and choices will benefit the entire family.
Quick and Healthful Snack Ideas
Peel a banana and dip it in yogurt. Roll in crushed cereal and freeze.
Spread celery sticks with peanut butter or low-fat cream cheese. Top with raisins.
Make snack kabobs. Put cubes of low-fat cheese and grapes on pretzel sticks.
Blend low-fat milk, a scoop of protein powder, frozen strawberries, and a banana in a blender for a delicious smoothie.
Sprinkle grated Monterey jack cheese over a corn tortilla. Fold in half and microwave for 20 seconds. Top with mild salsa.
Toast a whole-grain waffle and top with low-fat vanilla yogurt and sliced peaches.
Make a mini pizza by drizzling tomato sauce on a toasted English muffin. Sprinkle with shredded part-skim mozzarella cheese.
Spread natural peanut butter on a fresh sliced apple.
Microwave a cup of tomato or vegetable soup and serve with whole-wheat crackers.
Mix together ready-to-eat cereal, raisins, and nuts and place in a sandwich bag for an on-the- go snack.
When your children are bored, suggest something that gets them moving, like playing catch or building a snowman in the yard.